Luxury Used Cars at Affordable Prices
Select Motors of Tampa is a family owned, independent, used car dealership that specializes in high-end luxury used cars. We believe everyone should be allowed to drive a luxury used car for less, even with less than perfect credit. With over 15 years in the Luxury Used Car Dealership industry we have built our reputation on trust and the ability to finance all of our clients regardless of their current credit situation. We are dedicated to making your luxury used car buying experience as worry-free as possible. Our luxury used car buyer has both the experience and expertise to find anyone the perfect quality, luxury used car they are looking for. Be it a Mercedes-Benz, BMW, Audi, Porsche, Maserati, Lamborghini, Ferrari, Aston Martin, Bentley, Lexus, Infiniti, or any other luxury car brand, we either have it or will find it.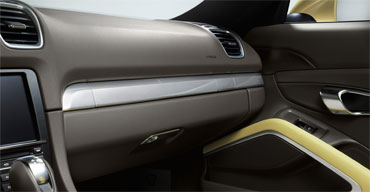 The Select Motors luxury used car dealership family began with Select Motors of Tampa. Conveniently located on North Florida Avenue In Tampa, Florida our signature car dealership has put thousands of people into the luxury used car of their dreams!
Bacci Motors is also conveniently located on North Florida Avenue offering a full service mechanic shop for all our customer's automotive needs.

Here at Select Motors of Tampa we turn your dream of owning a luxury car a reality. All three of our locations offer an exquisite selection of quality luxury used cars designed to be both attractive and dependable. When you leave our luxury used car dealership you will not only be the proud owner of a luxury car, you will be a part of the Select Motors family. We provide luxury customer service and luxury used cars, all at a fair price. Once you experience the Select difference, we believe you will understand why so many of our previous customers refer their own families and friends.
Select Motors of Tampa, we are driven by Trust!
Luxury Car Brands:
  

Acura

  

Audi

  

BMW

  

Bentley

  

Jaguar

  

Mercedes-Benz

  

Maserati
CUSTOMER TESTIMONIALS
If I know a hundred people right at the time who needed a car, Select Motors of Tampa is where I would send them. There, you are a family and they treat you as a family, I am happy and you would be too.

Gary Terry - 2004 Mercedes-Benz E-Class

This is the second vehicle I have purchased in 12 months. Absolutely an amazing experience!! Honor, integrity & customer satisfaction. Benny, Bessi & the team are incredible!

David Antle - 2011 Mercedes-Benz GL450

Great customer service, great environment, great prices, outstanding employees, 100% would recommend to friends & family, great car shopping experience!

Kiara Styers - 2008 BMW 328i

Awesome service at Select Motors of Tampa. They found me exactly what I was looking for! Shout out to Benny for hooking it up! :)

Dessarea Robinson - 2012 Mazda 3

I love this place! Great people! :)

Kyle Reise - 2012 Cadillac Escalad

Very pleasant group to work with no high pressure sales, very willing to assist with any thing that was required to make the job get taken care of. I look forward to purchasing my next vehicle from these guys.

Michael Roberts - 2011 Audi A5

I have been around the world, and back again, in between owning many auto, but never having the amazing feeling of being blessed in the process until the experience I had at Select motors. Three brothers that made me feel like one of them, which is family. Love you guys, thanks again and keep up your great works! Steve B. aka Daywalker.

Steven Brascom  - 2012 Jaguar XJ

Awesome people and great deals! Definitely recommend !

Nela Beadle - 2012 BMW 5-Series 528i

Great customer service! Totally worth the 1.5 hour drive to get what we wanted!

Daniel Lopez - 2009 Infinit G37

The best dealership in Tampa get any choice of your car for a great price!

Christian Caraballo - 2014 Toyota Camry

I tell you I haven't been more happier with the customer service and the quality of service they provide. Thanks Select Motors!!!! I'm stoked!!!

Eboni M. Whitfield - Acura TL 2012

The best dealership in Tampa get any choice of your car for a great price!

Christian Caraballo  - 2014 Toyota Camry

The best dealership in Tampa get any choice of your car for a great price!

Christian Caraballo  - 2014 Toyota Camry

The best dealership in Tampa get any choice of your car for a great price!

Christian Caraballo  - 2014 Toyota Camry

Wonderful experience and totally not what you expect from a used car dealership. I've purchased at least 7 cars from Select Motors and currently driving my dream car.

Ferzan Turan - 2012 Mercedes-Benz CLS550

Best dealership in Tampa!

Ferzan Turan - 2014 BMW X6